1. ROZE AZURA NJANO – CunninLynguists
Cunninlynguists return with a full fledged LP that is both insightful and timely. The album is a celebration of black music. Boasting powerful production with its artsy, jazzy, and smooth sound. It's reminiscent of the days of J Dilla and A Tribe Called Quest albums.
I'm not going to act like this album didn't go over my head a few times but that's okay. This album takes repeated listens and even then it's still pretty abstract.
From HipHopDX:
"The album, originally entitled Chromesthesia, is about the title character, Rose Azura Njano, and her journey to find herself and figure out her own story — which leads her to an interesting discovery by the album's last track," Kno told HipHopDX. "Her name represents the three physical primary colors and we thought it would be interesting if the path of someone who could 'hear colors' was used as a personification of black music's roots in American upheaval."
Here is what I can gather:
Riot! deals with police brutality – a subject talked about on albums a lot this year. Riot speaks on the  police as an oppressive force in the projects, painting a picture of the police state going on in many hoods in America today. A clever line about black females being lionesses/ not being less. The correlations between the police department and the Klan in the south. Systematic oppression. There's a lot going on here. The color Red is introduced.
Red Bird is a bit more abstract. Literary  allusions to Romeo and Juliet and Edgar Allen Poe. I think the allegory here is that Rose is like a caged bird looking for freedom from the hood.
Violet – The color purple is introduced. The color purple. Get it? This song directly takes aim at Trump. Themes of the alienation of America. Meritocracy. Survivor's guilt. There's a really good metaphor about America's Appetite for Destruction based on the biblical story of Adam and Eve.
Gone – This song is essentially about Gentrification. And yet it feels like it's about so much more. This song challenges facets of late capitalism. Stating the irony of how corporate America will demonize the hood, then sell back the images to middle America who will then eat it up.
---
Get the Hottest HipHop Vinyl – Kendrick's DAMN Collectors Edition
---
Jimi and Andre – Referencing Jimi hendrix and filled with biblical images I'm not sure what to make of it. It's poetic. It's filled with plays on the color purple to reference black artists (i.e. Prince's Purple Rain). Purple is also used to as a literary device for royalty. Purple = Black Royalty.
No Universe Without Harmony – Okay, this is probably the most straightforward track. My third eye is now open. The group talks about manifesting vibrations. Good wordplay.
It is my pick for Album of the Year (AOTY). Powerful literary imagery. Great metaphors. Heady and necessary.
Stand-out tracks: Red, White, & Blues; Violet, No Universe Without Harmony, Gone
2. NO DOPE ON SUNDAYS – CyHi The Prynce
CyHi takes us to church. After the release of the Black Hystori project many people anticipated what CyHi would do next. CyHi does not disappoint. Starting off with the banger Amen!, CyHi takes us back to the block preaching the street gospel.
I wasn't sure what I would think of this gimmick, especially after Jeezy did it with lackluster results but CyHi's faith and duality of street banging and faith in God seem genuine.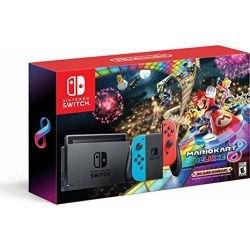 Nintendo Switch – Get Nintendo's Latest
CyHi's delivery on the album takes on a spoken-word esque flow at times. As a lyricist, CyHi is no slouch. This is street poetry. Many bars have CyHi recalling growing up in the hood and selling bricks.
Great bars are peppered through the album. Here is one example:
"I been stabbed in the back more times than Paul Pierce"
Nu-Afrika is Black Hystori CyHi. This is going to be a lot of fans' favorite. They way he flows here is effortless. He flips the concept of being told to go to Africa and basically asks what if America's black icons left to re-build Africa since America steals from black culture and doesn't get the credit.
Don't Know Why has CyHi doing a more poetic verse to then transitioning to rapping to a trap-style beat with Jagged Edge doing the chorus.
Dat Side sounds like a sequel to That Part, including a feature from Kanye. CyHi rides trap beats really well.
As CyHi recalls the life lessons he learned, the listener gets to learn his morals and code of ethics. This album will appease casual fans with its trap beats and modern production, in addition to appealing to fans of lyrics.
Stand-out tracks: Nu-Afrika, Amen!; No Dope on Sundays,
3. All AMERIKKKAN BADA$$ – Joey Bada$$
Okay. I'll admit it. I slept on Joey Bada$$ and missed the whole Pro-era run. So I had to go back and listen to 1999. And well, I didn't care too much back then but my issues with Joey have been fixed on this Lp. This has Joey all-grown up, finally finding his own sound. Some great production found on this album.
For My People features an anthem akin to Kendrick's Alright. Great rhyme schemes with pointed criticism at the criminal justice system. If Joey continues this path, he may be considered one of the leaders of the new school.
Joey's soulful singing on the album seems like a natural progression rather than a forced aesthetic.
Land of the Free has an old school west coast aesthetic. Joey spits game. There is a real clever line about religion being the opiate of the masses and how religion was weaponized for slavery.
Yes, Joey raps lyrical/spiritual/miracle with tongue-in-cheek poise. The album is filled with replay value. Joey Bada$$'s lyrical flourishes provide entertainment while the beats help communicate a message of Pro-blackness.
Stand-out tracks: For My People, Land of the Free, Devastated, Ring the Alarm
4. THE PROGRAM – Cam'ron
Okay, I cheated. It technically isn't an album. But it's importance for the culture makes it hold its own weight on this list. This project is filled with innuendo.
The Program is dark. Cam paints a picture of his early street life referencing Ma$e. The word play is classic Killa Cam. It's Killa has Cam taking aim at his targets.
---
Listen to the Gay Rapper Episode – We Talk Queer Hop
---
Hello has a hard flow. This is what Cam sounded like in his prime. This will be sure to resonate with the streets.
Coleslaw has Cam taking aim at an unlikely target – Kanye West. The entire first verse has Cam question how Kanye moves; everything from being institutionalized to ranting about Jay on stage.
Instead of Lean being about what you think it is, Lean has Cam going off about pride.
Overall, a very solid project. It's got me believing Cam has another classic in him. In addition to the Diplomat reunion, this has me very optimistic about future projects. This project of course is important for the culture since it re-ignited his beef with Ma$e.
Stand-out tracks: It's Killa, Hello, D.I.A
5. 4EVA IS A MIGHTY LONG TIME – Big Krit
A double album by one of the most underrated rappers from the south that's out now. The first side  was a lot more mainstream than I was anticipating. Some great features from Southern Legends; T.I, UGK, and CeeLo Green.
Layup features a Bone-Thugs-esque flow and harmony. Getaway reminds me of Logic on The Incredible True Story. Big Krit does a lot by combining new school and old school flows.
Keep the Devil Off is probably the most original concept on the album.
Sonically, the album is rooted in blues, soul, and jazz. Krit reminds me of kindred country cousin, Yelawolf in his storytelling abilities and southern flavor. Price of Fame has Krit open up about his struggle with depression due to his celebrity status. The album may have benefitted from some trimming but all in all a solid album.
Stand-out tracks: Keep the Devil Off, Big Bank ft T.I., Miss Georgia Fornia.
6. HEGELIAN DIALECTIC – Prodigy
Rest in peace Prodigy. This album deals with metaphysics. Prodigy was truly on another wavelength towards the end of his life.
Hegelian Dialectic according to Wikipedia :
In philosophy, dialectic or dialectical method implied a methodology used for examining and cognition of philosophical objects. Dialectical methods demands the users to examine the objects in relation to other objects and to the whole system, and examine the objects within a dynamic, evolutionary environment. Dialectical method is usually contrasted with metaphysical method, which examine the objects in a separated, isolated and static environment.
The album features similar themes to early JediMindTricks, and Zion I or more contemporarily, the hiphop duo , OuterSpace. Production wise it definitely reminds me of early Zion I.
Prodigy caustically raps on As If calling out monotonous rappers who he believes to be ripping him off.
Mafuckin U$a is a call to arms. A good message to people who might be acting a little too woke. Prodigy suggests concrete actionable steps towards progress.
It seems that Prodigy deals with his own mortality on this album. The Good Fight  has him rapping:
"Time to go, time to go and embrace the next
Plane of existence, but I ain't finished
I serve a higher purpose, don't become nervous"

"Man life too quick
I need more time to live 'cause I ain't done yet
I'm fightin' the good fight
Rather die swingin', everybody dies
Man life too quick
We got a lot of things to do, we ain't done yet, no"
Hearing the weight of these words and what he was trying to accomplish on the album, it's obvious hiphop lost a monumental artist. The rhymes are heartfelt and poignant. Sometimes to the point of over-simplicity. But the album is a great send-off with Prodigy coming to terms of who he really is. The album definitely gets better with repeated listens.
Stand-out tracks: Spiritual War, Mystic, Snakes, The Good Fight
7. CTRL – Sza
TDE's songstress has come out with her debut studio album after several delays. And boy was it worth the wait. Hell hath has no wrath like a woman's scorn. Filled with spite, CTRL is hiphop's answer to Taylor Swift.
SZA sings with a bluster that fits the hiphop beats served up as production. The album oscillates between her being a captive to love – to her brushing her shoulders off past relationships.
CTRL has SZA belt out heart-wrenching insecurities; like her constant appeal to her boyfriend to love her booty. The song, Love Galore, has a he/she said dynamic offering Travis Scott as a male perspective of a past flame, while Doves in the Wind has Kendrick throws shade on guys' who constantly overcompensate.
The album delivers smooth sounds for anyone wanting to have some late-night reminiscing sessions.
Stand-out tracks: Drew Barrymore, Weekend, Gina, Love Galore ft Travis Scott
8. FREUDIAN – Daniel Caesar
The debut studio album from the Toronto native. Stylistically, the album is heavy with  a gospel influence; with measured funk sprinkled through out. His vocal timbre is reminiscent of early Frank Ocean. Let us hope, he's not as reclusive.
Caesar's silky smooth voice serves starry eyed lovers a soundtrack.  The harmonies are lovely and complemented by the women on this album. The song writing is strong.
The BadBadNotGood-produced Get You is the singer's breakout song. As he details in the song, heaven for him is in the sheets with his lady love. Caesar sings tender affable lyrics for those of us infatuated with our partners.
Stand-out tracks: Take Me Away ft Syd, Get You, Best Part, Hold Me Down
9. BIG FISH THEORY – Vince Staples
Big Fish Theory by Vince Staples is this year's sleeper pick. Staples comes out with a unique voice utilizing Chicago and Detroit house music. Due to it's eccentric production, this album was let off a lot of people's lists. A lot of people may praise Danny Brown for this but I think Vince simply did it better.
Vince's lyrical abilities remain intact. His off-the-wall concepts remain fresh in a genre that has been running out of ideas lately.
The album features Damon Albarn of the Gorillaz on the track, Love Can Be and a really underrated verse from Kendrick on Yeah Right. The song Party People is a lot of things- It's a party song. It's thought-provoking with references to racial profiling. It also has him talking about his own insecurities.
It seems that Vince Staples made a rave record with a social conscience. I'm unsure whether that's completely cynical or ingenious. But for now it will stand as a testament to Staples' talent as one of the most compelling artists in rap out right now.
Stand-out tracks: 745, Big Fish, Love Can Be, Party People, BigBak
10. THE BEAUTIFUL & DAMNED – G-Eazy
The duality concept in my opinion has been done to death in rap music but that's not going to stop me from listening to self-proclaimed Gemini, G-eazy, with an open-mind.
G-Eazy won me over this year with his Cardi B feature. There's a cool reference to the Noisey documentary about the Bay area on his No Limit verse.
Interestingly, he has his girlfriend Halsey on the record Him and I. A take on Bonnie and Clyde.
The self-deprecating nature of the album makes me think that sometimes G-Eazy is too forthright. Pray for Me has G-Eazy rapping his paranoia over a trap beat.
Really the production on this album carries it. But it has some of the hottest beats of the year. Hearing him rap on The Plan it seems that he's more at ease freestyling, as he finally lets loose on a trap beat.
This is another album that could've benefitted by a little trimming. As far as mainstream albums, it's not bad. In fact, I would say it's a better version of Big Sean's I Decided album.
Stand-out tracks: Charles Brown, The Plan, Eazy, No Limit ft Cardi B, Love is Gone
11. TRIAL BY FIRE – Yelawolf
Before Eminem's Rick Rubin-produced disaster came an album that actually gave fans of classic rock and rap hope. Yelawolf returned with a spoken-word flow with renewed energy and something to prove.
Trial by Fire is immensely personal. Yelawolf tells the story of his youth on a song addressed to his absentee father. Ride or Die talks about the challenges faced he encounter when he was coming up and is essentially a shout-out to his family and friends who helped him along his journey.
On the album, he combines country music tropes of alcoholism, poverty, tractors and trucks with imagery borrowed from Southern Baptist churches' evangelism (namely, the idea of purifying fire).
Punk is probably the most interesting eclectic combination of music on the album with features from Juicy J of Three 6 Mafia and Travis Barker. The country infused rap rock works because Yela understands hiphop fundamentals and hiphop needs snares so he has Travis accompany him on the track while country violins play in the background to make something truly unique.
Row your Boat touches on themes of police brutality, and the challenges southerners face going against the grain.
Stand-out tracks: Son of A Gun, Punk
12.  BLUE CHIPS 7000 – Action Bronson
Action Bronson is the modern day renaissance man. It seems like these days he's been focused on everything but rap. After several album delays, who could blame him? Blue Chips 7000 has Bronson returning to form after mixed reception to the psychedelic influenced Mr. Wonderful album. Bronsilini is back to straight rap.
Wolfpack features some impressive rhyming. La Luna features Bronson freestyling over a car rental's phone holding service.
Let me Breath features a Fat Boys sample.
This album is a straight up fun listen. Every beat is unique. As always, Bronson's zany imagery is entertaining to think about.
Stand-out tracks: Let me Breathe, La Luna
Honorable Mention :
DAMN – Kendrick Lamar
Hear me out. Kendrick dropped a classic last time.  I wasn't a huge fan of DAMN when it came out. It got better with repeated listens but it wasn't as ambitious. I hold Kendrick to a higher standard, this didn't cut it for me. Solid Album.
CULTURE – Migos
Migos had a great year. This is undeniable. Not a lyrical album but as Chris Rock said in an interview, this album is better than any right it has to be. T-Shirt is my jam.
WU-MASSACRE – Wu- Tang
This is probably the best Wu group project in a while.