[aesop_image img="https://atomic-temporary-98997052.wpcomstaging.com/wp-content/uploads/2021/12/f7d95-snoop-dogg-hustler-nudie.jpg" panorama="off" align="center" lightbox="on" captionsrc="custom" captionposition="left" revealfx="off" overlay_revealfx="off"]
Rap and porn go together like peanut butter and jelly. Many a rapper considers themselves a p-i-m-p. From Too $hort to Snoop Dogg to Ludacris and even 50 Cent, rappers have long flexed their sexual prowess. In the early 2000s, the combination of these two subcultures ended up creating some interesting content. Snoop Dogg went on to break new ground with his partnership with Hustler entitled Snoop Dogg's Doggystyle, which mixed hardcore pornography and rap music videos. Since then, both rap and porn have become more mainstream. So for your viewing pleasure, I have curated a list of the best explicit rap music videos. A few are obvious. Some are rather obscure. Whether you like tits or prefer ass, I've got you covered.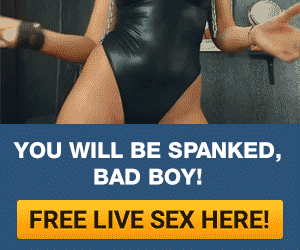 Honorable Mention:
Khia's "My Neck, My Back" at one time was as infamous as Three 6 Mafia's "Slob on my Knob" for its ridiculously dirty chorus. The song was an upbeat jiggy anthem for sex-positive women. One thing to notice is that it flipped the script on gender with the woman as the dominant partner. It set a precedent for future female empowerment. While it is not one of the most explicit rap music videos, it deserves mention for its sheer boldness.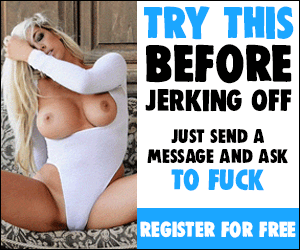 7. Wet Ass Pussy (WAP) by Cardi B and Megan Thee Stallion
Hot girls Cardi B and Megan Thee Stallion are sexy, and they want you to know it. The rappers explain they are no rookies in the bedroom with references to Kegels, roleplaying and being tied-up. The video plays into fantasy as the backdrop for the song is in a funhouse. There are shots where Megan and Cardi are wrestling with each other in a pool and are covered in snakes in a sand pit. Cardi B is even rocking animal-print nipple covering in some parts of the video.
In my estimation, the clean video version of the song is actually raunchier because of the term "wet and gushy" in place of wet-ass-pussy. Both Cardi and Megan exude confidence in their sexual abilities and will put the moves on you.
The song samples Frank Ski's 1993 "Whores in this House" single. A thumping bassline throughout the track makes this a party track for years to come. The song is sex-positive and sparked a debate on supposed moral decency.
6. Twerk by City Girls ft. Cardi B
The term "twerking" has exploded over the last few years. For those who don't know, to twerk means to shake your ass and this video delivers on that promise. The origins of this video stem from City Girls issuing a $25,000 challenge to see who can twerk the best. The girls were then featured in the video. You can also see Cardi B putting her pole dancing skills to use in the video. It's all good, NSFW fun.
5. Work by T-Pain
T-Pain wants you to know he's been putting in work. With classics like "I'm N Luv (with a stripper)," "Bartender," "Buy U A Drank", — T-Pain has hits for days, as proven in his versuz battle. While "Work" isn't as moody as some of his other singles, it definitely is a vibe.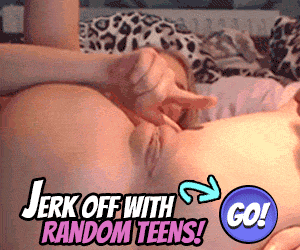 The uncut video for "Work" features sexy women topless. The women in the video strut around naked in T-Pain's workshop, extending the metaphor of T-Pain being a one-man industry.
4. Tip Drill by Nelly
This wouldn't be a proper list of explicit rap music videos without the inclusion of Nelly's "Tip Drill." This video became infamous for the scene where Nelly swipes a credit card on a girl's ass crack. It was later banned after the public put pressure on BET.
It honestly looks like he paid a bunch of strippers to perform at a wild house party. There's a lot of ass shaking and grinding. Some topless nudity and a girl simulates oral sex on another girl. We'll just chop this one to being too hot for tv. 
3. Pussy Poppin by Ludacris ft. Shawnna
This video takes place in Atlanta strip club Magic City. It depicts the wild nature of the strip club scene in Atlanta. Ludacris an expert on the local scene shows up to a "p-poppin" contest.
The term, according to urban dictionary, means to gyrate the vaginal area while doing a handstand
.
So understandably, networks did not play the video. The video became censored on BET's Uncut as some of the girls in the video expose their vulvas. This video earns its position in a list of explicit rap music videos with its reputation rivaling Nelly's "Tip Drill."
2. Bottom Feeders by Smut Peddlers ft. R.A. the Rugged Man
I'd be remiss not to mention the rap group Smut Peddlers (Cage and Mr. Eon) in a list of explicit rap music videos. It's in the name. The video begins with a girl taking her dress off after pressing play on a cassette. Then rapper Cage does coke off a redhead's body parts and has sex with her until she ODs. The video is extremely campy and is reminiscent of old-school horror movies with titties in 'em. It's completely absurd. R.A the Rugged Man pulls out a gun at one point, and a girl begins to suck off the gun. I'd expect nothing less from a rap group that once featured Howard Stern show's Beetlejuice on their album cover.
1. White Slavery by Necro and Ill Bill
This video kicks it up another gear and goes into the world of BDSM. The video looks like a home movie. It's super campy as Necro eats takeout food off a naked woman he uses as a human table.
Ill Bill and Necro's lyrics are dark and border on the absurd. The theme of the song is sex trafficking. The song is peppered with lines like "I'm enslaving women from Ukraine" and "when you're destroyed like women from Latvia, you'll be sold to the Muslim part of Bosnia by the Mafia." If that weren't enough, Necro wearing a leather mask, plays with the girl's pussy in the video. These two know they are scumbags and proud of it. They live for the taboo.